OUR STORY
YOGAFRIDAY is an up and coming Swedish activewear brand designed for hot yoga. We are known for our chic, innovative and classy tops that aren't too tight and are odour-free during your sweaty practice at a room temperature of 35–42°C.

THE CONCEPT OF 'YOGAFRIDAY'
YOGAFRIDAY founder is a hot yoga enthusiast. She was a professional national-level athlete and had a highly stressful work life around the clock. She has since fully experienced the benefits of hot yoga. For many, hot yoga deems to be more challenging because of the considerably high temperature. She sees the importance of a breathable yet chic top that makes hot yoga more enjoyable. On almost every Friday evening, she chose a calm night retreat over a city party life to retrieve from the hectic lifestyle, which translates to today's yogawear brand aka YOGAFRIDAY.
All products are reasonably priced at around US$30-40, to spread a wellness and mindful movement accessible to all.
YOGAFRIDAY began in Stockholm, Sweden in 2018, as the founder hoped to make yoga more fun and fashion forward. We believe 'Yoga-ing in style' is part of YOGAFRIDAY's DNA.
OUR FOUNDER'S YOGA HISTORY
Year 2017, Bikram Yoga City Stockholm: our founder loves this place! If you are not an extreme heat taker, this is the right place for a cooler Bikram sesh.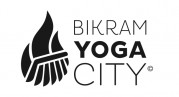 Year 2014, Pure Yoga Hong Kong: our founder first started her Hot Vinyasa journey here.
Sorry, there are no products in this collection